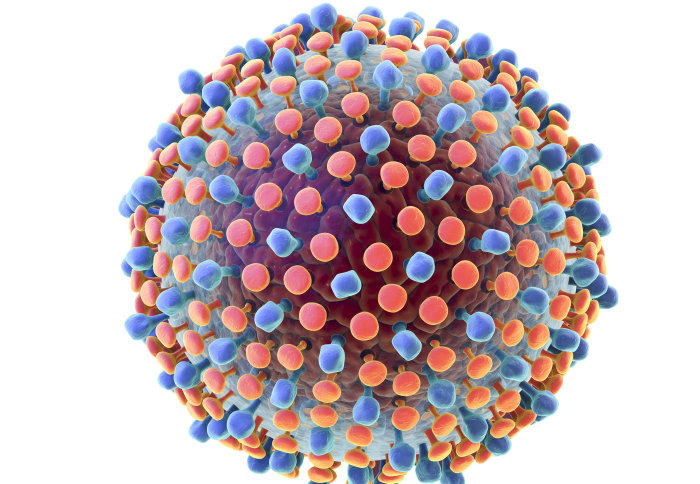 New cases of hepatitis C amongst HIV positive men in London and Brighton have fallen by nearly 70 per cent in recent years.
An analysis of five clinics in London and Brighton found that 378 cases were diagnosed between July 2013 – June 2018. New infections peaked at 14 per 1000 people studied in 2015, falling to 4 per 1000 by 2018. The study is published in Clinical Infectious Diseases.
The researchers who led the study at Imperial College London and Imperial College Healthcare NHS Trust believe that regular hepatitis C screening and improved access to new treatments have contributed to greatly reducing the transmission of the infection. They also believe that if this progress can be maintained, London will be on track to achieve the targets set out by the British HIV Association to eliminate Hepatitis C completely in people with HIV by 2021.
Professor Graham Cooke, NIHR Professor of Infectious Diseases at Imperial College London and co-author of the paper, added: "This study builds on our previous work and it is encouraging to see that our results have been repeated in a larger cohort of patients and in more areas in the UK. It is great news that following our study NHS England has changed its guidelines and patients will have greater access to DAA tablets through NHS services. This will have a positive impact on outcomes for patients as we work towards eliminating this disease."
The researchers analysed data of more than 9,000 men at risk of hepatitis C at four centres in London and one in Brighton – St Mary's Hospital, part of Imperial College Healthcare NHS Trust, Royal Free NHS Trust, Mortimer Market Centre, Barts Health NHS Trust and Brighton & Sussex University Hospitals NHS Trust. As leading Global Fast-Track Cities for HIV, London and Brighton have demonstrated high rates of HIV treatment coverage and success. Patients at these centres were given access to regular screening and some were able to access treatment in early infection through academically-led drug trials.
This research was funded in part by the NIHR Imperial Biomedical Research Centre.
Read the full story by Maxine Myers, Imperial College London here.