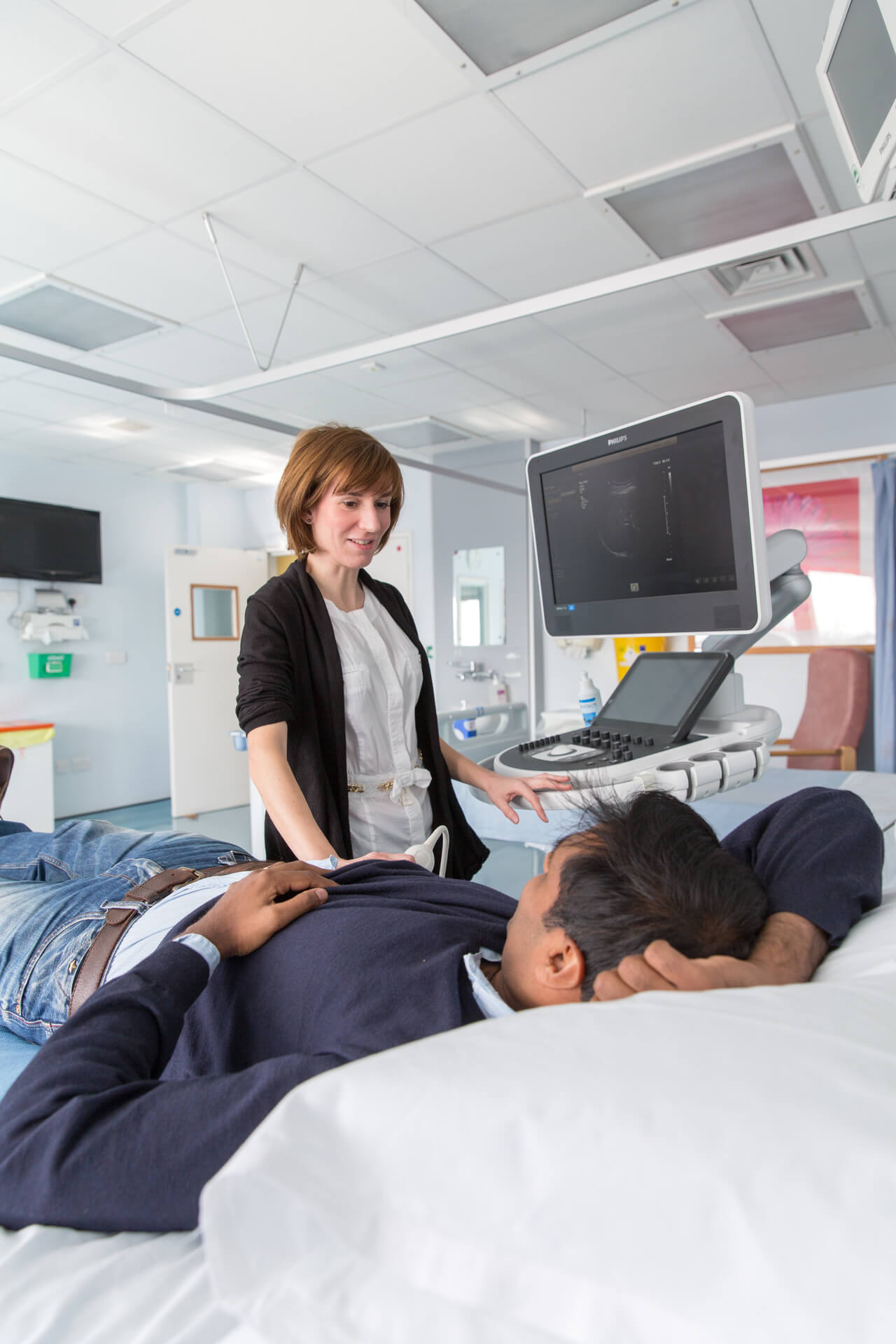 A new spectroscopic technique to assess gut function has been successfully tested in a limited clinical setting, presenting an excellent way to understand the absorption of the gut in a non-invasive manner.
If a patient is presenting with symptoms of a gut health condition, like Inflammatory Bowel Disease and Crohns, the way to diagnose is currently heavily reliant on endoscopy and other complimentary tests. Endoscopy is invasive, sometimes uncomfortable and presents with its own risks, and other tests such as polyethylene glycol (PEG) permeability tests are unreliable in children.
A multidisciplinary team from Imperial College London has therefore worked to develop a non-invasive sensing modality to assess gut function based on fluorescence spectroscopy. In the procedure, the person is given a contrast agent to swallow that is fluorescent; a fibre optic probe is then used to look at the dye permeating through the gut. This novel assessment, funded by the NIHR Imperial BRC, gives an indication of how well the gut performs without the need to probe further.
In the small clinical study, the team looked at what dyes performed best and were most readily detected. It also involved the use of a portable fibre-optic fluorescence spectrometer, which proved to be easily implementable in a clinical setting.
While this is definitely early days, this is a promising finding and leads the way for more extensive testing of the technique with potential to change the way we gather information to understand gut function. The next step is now to fully characterise the technique and make the technology smaller, so it is suitable for larger scale clinical deployment.