Prevention HPV vaccine may reduce risk of cervical cancer following surgery to remove precancerous cells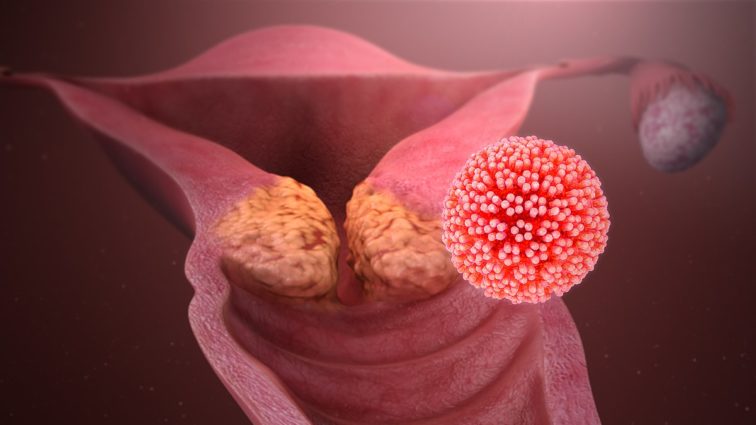 The Human Papillomavirus (HPV) is a term for a group of very common viruses that affect the skin. There are over 100 types of HPV and, in most people, HPV does not carry any symptoms. However, there are some types of HPV that are high risk and can cause changes to cells that can sometimes turn in to cancer. In particular, HPV-16 and HPV-18 strains are largely responsible for women developing cervical cancer.
All girls and boys born after 1st September 2006 are offered a vaccine for HPV as part of the NHS vaccination programme. This introduction of HPV vaccines has resulted in a decline in cervical cancer cases by 87% since 2008. The NHS cervical screening programme offers testing for HPV for any woman with a cervix aged 25-64 to identify women at increased risk of developing cervical cancer and offer earlier treatment options such as surgical removal of precancerous, abnormal cells before cervical cancer has a chance to develop.
A systematic review conducted by researchers from the NIHR Imperial Biomedical Research Centre suggests that the HPV vaccine may also reduce the risk of disease recurrence for women that have received surgical treatment for abnormal cells.
The team, led by Prof Maria Kyrgiou, analysed the results of 18 previous studies that demonstrated women had a 57% lower risk of recurring abnormal cells for women vaccinated at the time of surgery compared to women that had not received the vaccine. The risk is even further reduced when analysing recurrence against the HPV-16 and HPV-18 strains that mostly cause cervical cancer – a 74% reduction.
Publishing in the British Medical Journal, the team suggest that administering the HPV vaccine for women receiving surgical treatment of abnormal cells at the time of their surgery will greatly reduce the chance of disease recurrence and cervical cancer.
The team cautions that further research is needed to substantiate these claims with only two randomised control trials (RCTs) included in the systematic review with relatively low patient numbers. Appropriately powered RCTs are required in this area to further evidence the impact the HPV vaccine could have for dramatically cutting the rates of cervical cancer.