Award Professor Siddiqui received £2.9m from AstraZeneca to study rare autoimmune condition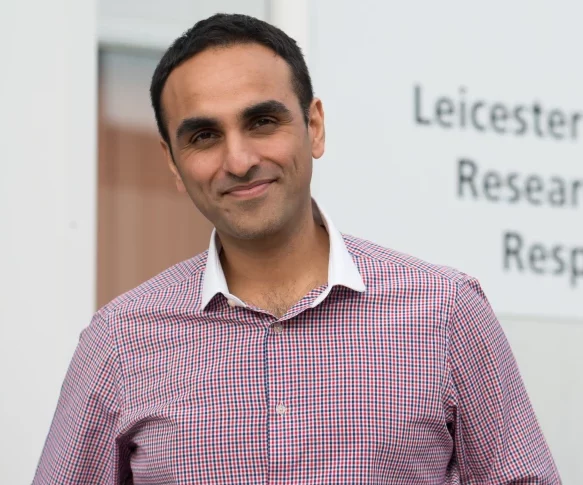 Professor Salman Siddiqui, Clinical Chair of Respiratory Medicine at the National Heart & Lung Institute, also a committee member of the NIHR BRC Imperial Respiratory Theme, has received a  £2.9m award from AstraZeneca Plc. to study the role of Thymic stromal lymphopoietin (TSLP), a secreted molecule of a murine thymic stromal cell line, and alarmin biology in Eosinophilic Granulomatosis with Polyangiitis (EGPA). EGPA is an exceptionally rare autoimmune condition causing inflammation of small and medium-sized blood vessels (vasculitis) in individuals with a history of airway allergic hypersensitivity (atopy).
The funding is for a phase 2b trial of anti-TSLP in patients with stable non-severe EGPA and a deep phenotyping sub-study. The trial is an investigator-initiated, Professor Siddiqui, and Imperial-sponsored randomised control trial that will take place across 16 sites nationally and is being coordinated with the UK Vaculitis network.
The Imperial Clinical Trials Unit (ICTU) will coordinate the management of the trial. Other aspects of the trial include single-cell sequencing for ILC2 cells and other relevant immune and stromal cells in bronchial biopsies and more broadly studying epithelial and remodelling biology in EGPA.
Several existing groups and labs at Imperial College are supporting the program including-
(1) Vasculitis Centre, a cross-faculty research collaboration unit within Imperial College (Dr Stephen Mcadoo)
(2) Mohamed H Shamji's Lab at Imperial College London- facilitating single-cell sequencing
(3) Siddiqui Lab- providing support for remodelling biology
Local recruitment and a London-wide single-cell bronchoscopy sub-study will be conducted at the NIHR Imperial Clinical Research Facility at the Hammersmith hospital.
The trial is important as pre-clinical evidence suggests that alarmins are critical in the induction of vasculitis in EGPA and may ultimately lead to new treatments for this rare and complex disease.