Award NIHR Imperial BRC researcher awarded £3m for study into gut inflammation caused by cancer treatment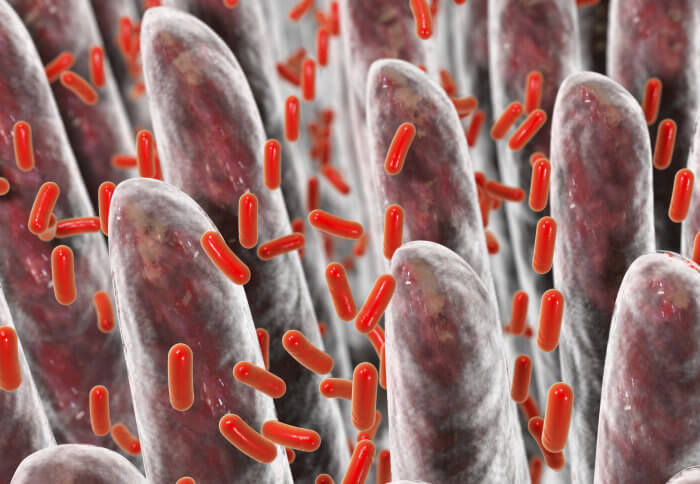 Dr Nick Powell has been awarded £3.2 million to explore the impact of immunotherapy on gut inflammation in cancer patients, as part of his work as the co-lead for the Digestive Diseases theme of our NIHR Imperial Biomedical Research Centre (BRC). Immunotherapy uses a person's immune system to help the body fight cancer, infection or other diseases.
Dr Nick Powell, who is also a clinical reader and consultant in gastroenterology at Imperial College London, was awarded an 8-year Wellcome Discovery Award of more than £3 million to investigate 'Immune checkpoint regulation of the host-microbe interactome'.
Immune checkpoint inhibitors (CPIs) are used in cancer treatment and aim to activate T-cells (a type of white blood cell, part of the immune system which helps protect the body from infection) to target tumours. However, a major limitation of CPI therapy is that it also causes off-target inflammation in other organs, including the gut, leading to CPI-associated colitis. This occurs in up to 50% of CPI-treated patients and is the most common reason for hospitalisation, treatment-related death and patients permanently stopping treatment. By understanding how the bacteria living in the gut shape immune responses, and how this dynamic balance is disturbed by CPI treatment, Powell's team hopes to identify key components of the pathway leading to CPI-Colitis which can then be targeted therapeutically.
Dr Powell said: "I'm delighted to receive this grant. This will enable our team to continue our vital ongoing research into gut inflammation caused by certain treatments, such as immunotherapy, which is game-changing as a treatment for cancer but can come with significant side effects. We will build on previous research and hope to discover new insights which can help inform new treatments, with reduced side effects."
This work aligns with the objectives of the Digestive Disease Theme of the new £ 95 million NIHR Imperial BRC 22-27 award. It also follows on from work supported by the previous NIHR Imperial BRC award including recent CLARITY and VIP studies.