Guideline UK health research is at risk- according to a new report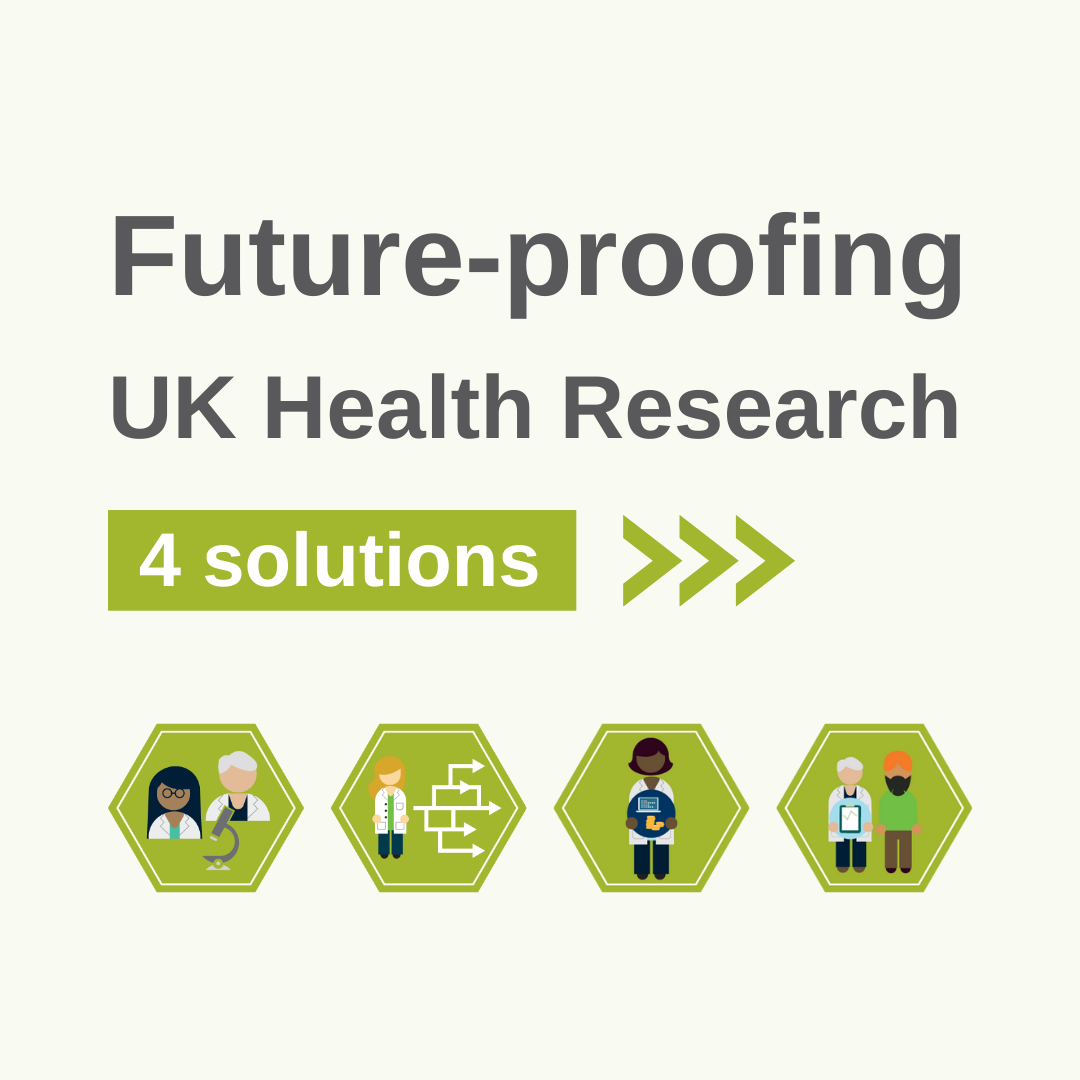 A new report from the Academy of Medical Sciences sets out how experts believe the UK can retain and develop its exceptional strengths in healthcare research.
The report was produced by 30 experts from the UK, including established and emerging research leaders, patients, carers and representatives from the public, private and charitable sectors. One of the experts is Dr Rasha Al-Lamee, co-lead of our Cardiovascular Theme, Clinical Senior Lecturer at National Heart and Lung Institute, Imperial College London, and Cardiology consultant at Imperial College Healthcare NHS Trust.
The group analysed the strengths of the health research system and identified factors which threaten the UK's ability to deliver health and economic benefits in the long term. They are calling for coordinated action from governments across the UK, public and charitable funders, higher education institutions, industry, NHS leaders, patients, carers and the public.
The report's key findings include:
place people at the heart of health research, improving research culture and career structures
maximise the NHS' research potential must be maximised, ensuring health research is the norm
cover the true cost of excellent health research
ensure talented people can develop careers which span sectors, with researchers able to move between roles in public, private and charitable research sectors.
The vital role of the NHS and public partners
The report emphasises the vital role of the NHS and calls on NHS bodies across the UK to make sure research is a core part of their business plans and an essential part of clinical care. It recommends that the NHS, regulators, funders and universities to work together to support clinical academics and pilot a scheme where healthcare professionals have protected time for research.
The report also highlights the importance of embedding patient and public involvement throughout health research, providing consistent and fair remuneration alongside funding allocations for meaningful patient and public involvement at all stages of research.
Dr Rasha Al-Lamee spends 70% of her work-life running clinical trials on how to relieve the symptoms of heart disease and 30% of her time seeing patients. She said: "For me, being a clinical academic is a privilege, with the benefits extending far beyond my own job satisfaction to the patients I treat and work with and the culture of my workplace.
"The rewards don't stop there – hospitals doing research have better patient outcomes overall. Despite this, there has been a decline of almost a quarter of the number of clinical academics at my career level across the UK over the last decade. To avoid detrimental effects on patients and healthcare workers like me, the sector needs to make it easier to hold these dual careers in a secure and flexible way."
Find out more on the Academy of Medical Sciences Website: Future of UK's health research at risk: urgent action needed | The Academy of Medical Sciences (acmedsci.ac.uk)
Link to the full report: 23875189 (acmedsci.ac.uk)