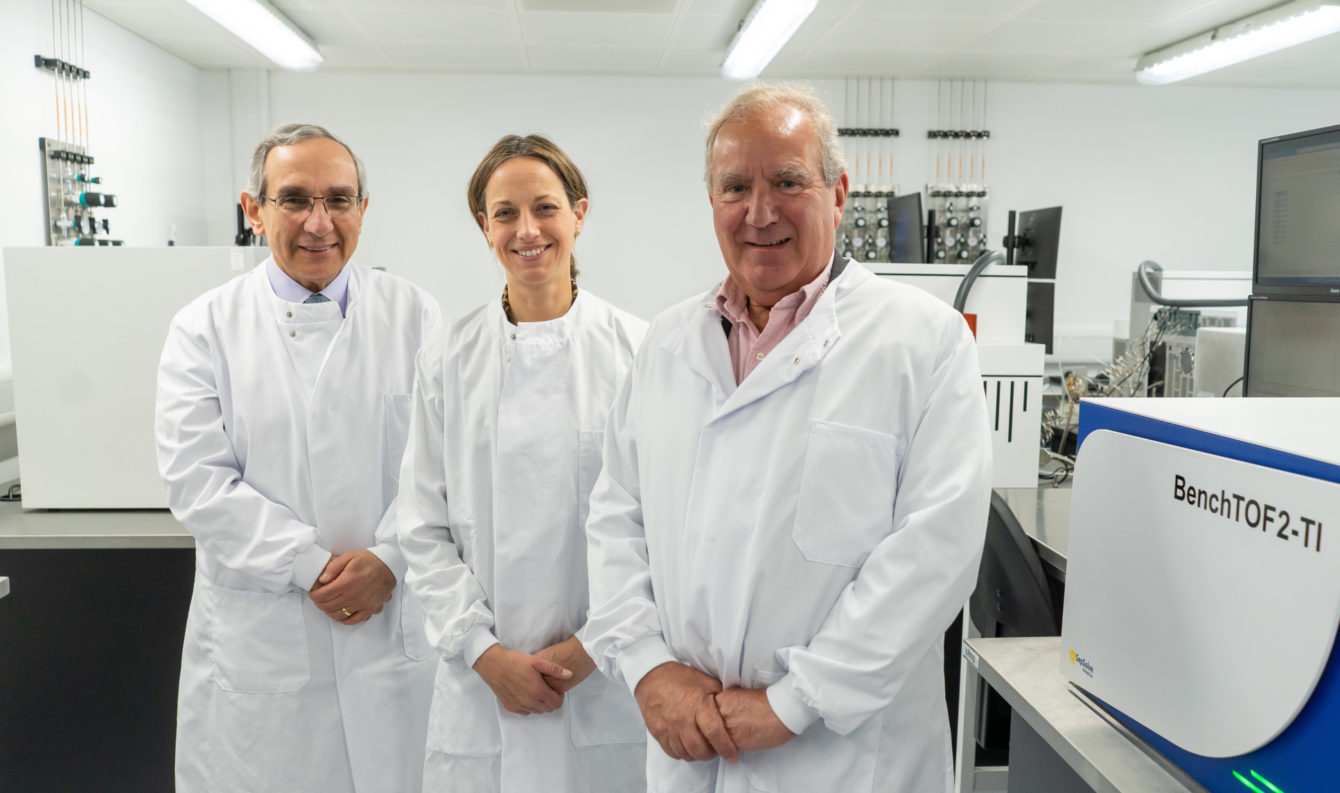 Researchers at Imperial College London, led by Professor George Hanna, NIHR Imperial BRC Biomedical Engineering Theme lead, are studying how breath samples taken in a GP surgery could ensure people with early cancer symptoms, which are often mistaken for other less serious health conditions, are rapidly referred for scans and lifesaving treatment.
Simply blowing into a bag at a GP's surgery could show that a patient has cancer- this is the aim of an ambitious new project that is going through its final clinical trials in the UK. This quick and simple test in GP surgeries could detect cancer of the oesophagus, stomach, pancreas, colon or liver. If successful, cancer breath tests could be used in a few years to pinpoint a range of tumours in the early stages of their development.
The technique is primarily aimed at detecting cancers of the gut, including those of the oesophagus, stomach, pancreas and colon, but could also be used to pinpoint cases of liver cancer, which cause 20% of all cancer cases in the world.
Prof Hanna told the Observer, "We have been working on this technique for more than 15 years and have now reached the stage where we are going through final clinical trials," he told the Observer.
The test detects volatile organic compounds (VOCs) present in the breath. Thousands of chemicals travel around the bloodstream and are filtered out when the blood reaches the lungs, and then breathed out. Cancer cells make different types of chemicals that are detectable in the breath even at the early stages of disease.
Isolating unique combinations of VOCs should enable doctors to identify people who are likely to have pancreatic cancer among the large numbers of people with similar vague symptoms. This will allow them to be quickly referred for urgent investigation.
Prof Hanna said, "The breath test is non-invasive, easy to complete and universally acceptable to patients. If the breath test is successfully developed, it has great potential to influence clinical practice. If a GP is presented with a patient with recent gastrointestinal symptoms that may be benign or indicate cancer, they would not need to watch and wait to see if symptoms worsen but could offer the breath test immediately.
"A positive test would warrant an urgent referral for specialised tests, whereas a negative test would enable the GP to reassure the patient and offer to retest if symptoms persist."
This project also attracted a Ministerial visit to Prof Hanna's laboratory earlier this year. Social Care Minister Helen Whately visited the Hammersmith Campus in March this year to discuss Imperial's research on diagnosing cancer.
Links to other relevant stories:
UK trials for cancer breath tests reach final stages | Cancer | The Guardian
Social Care Minister visits Imperial for launch of cancer breath test study | Imperial News | Imperial College London
Earlier diagnosis of upper GI cancers with a breath test – NIHR Imperial Biomedical Research Centre