Supporting Antimicrobial Resistance (AMR) research
The Leonard and Dora Colebrook Laboratory which opened in 2020, is an NIHR Imperial BRC facility that provides state of the art microbiology research space to support translational research in antimicrobial resistance (AMR). Its co-location with the Imperial College Healthcare NHS Trust Diagnostic Laboratory facilitates clinically-relevant studies by both NHS and academic researchers in an environment that is conducive to research. The aim of the Colebrook Lab is to promote excellence in multi-disciplinary health protection research while also building research capacity among our students, trainees, and workforce.
The new laboratory will complement ongoing projects being undertaken throughout the Trust and College, including studies examining the emergence, acquisition and spread of drug resistant pathogens and associated AMR genes. Pathogen genome sequencing where indicated will be available through the BRC Genomics Facility. Other research projects include the development of rapid diagnostic tests and therapeutic tools to support personalized antimicrobial therapy.
The laboratory contains a range of specialist equipment including microbiological safety cabinets, fume cupboard, aerobic, C02 and anaerobic incubators, teaching microscopes, centrifuges, Bruker MALDI-TOF Biotyper and a Biomerieux BioFire Filmarray system. A molecular side room is also available.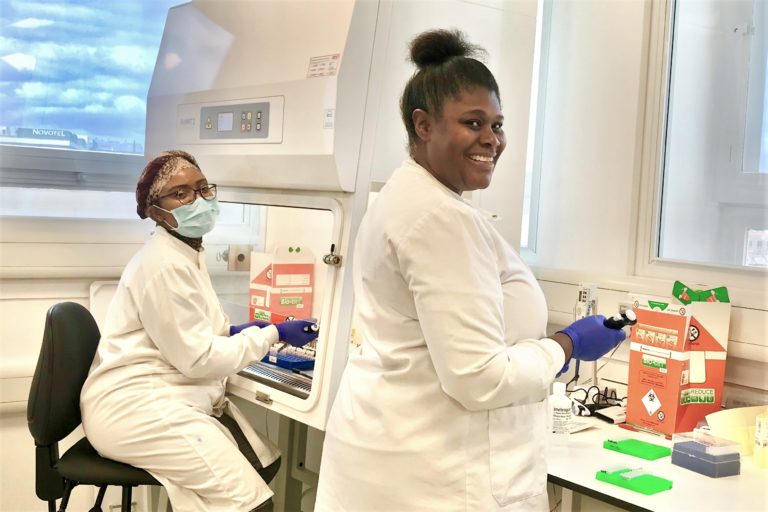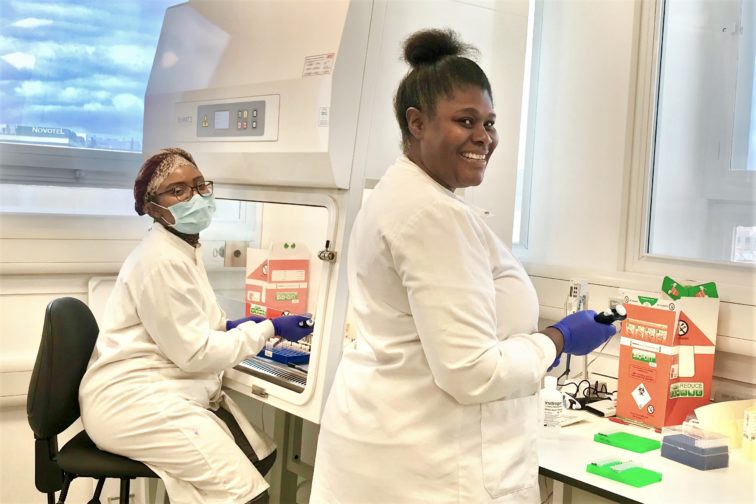 Contact us
General enquiries should be directed to the Laboratory Manager: Dr Stephanie d'Arc (Tel: 0203 311 5756)
Leonard and Dora Colebrook Laboratory, 5th Floor Laboratory Block, Charing Cross Hospital, Fulham Palace Road, W6 8RF
Application process
The Colebrook Laboratory welcomes requests to use its facilities. Research should have an AMR and infection focus. If you wish to submit an application, please complete the Project Request Form and submit to Dr Stephanie d'Arc.
The laboratory is governed by an overarching Management Committee comprising representation from Imperial College London, North West London Pathology, Imperial College Healthcare NHS Trust and the NIHR Imperial BRC. The Committee's role is to ensure the remit of the laboratory in enabling AMR research is fulfilled.
Acknowledgements
Any publications arising from research that has used the Colebrook Laboratory must acknowledge support from the NIHR Imperial BRC. The following wording may be used e.g. "[Insert name] acknowledges that Microbiological work/Sample collection/Sample preparation [insert type of work/analysis] was undertaken at the Colebrook Laboratory, a facility supported by the NIHR Imperial Biomedical Research Centre (BRC)". This applies to all clinical academic research papers and outputs, regardless of whether they have received direct BRC funding or not.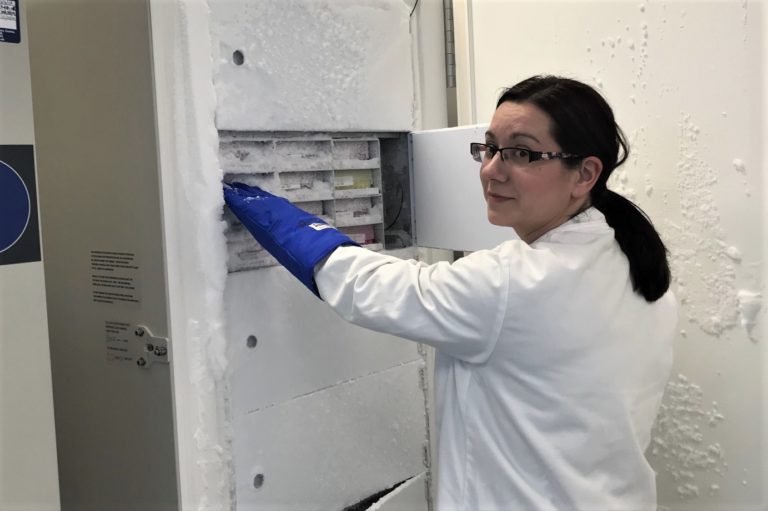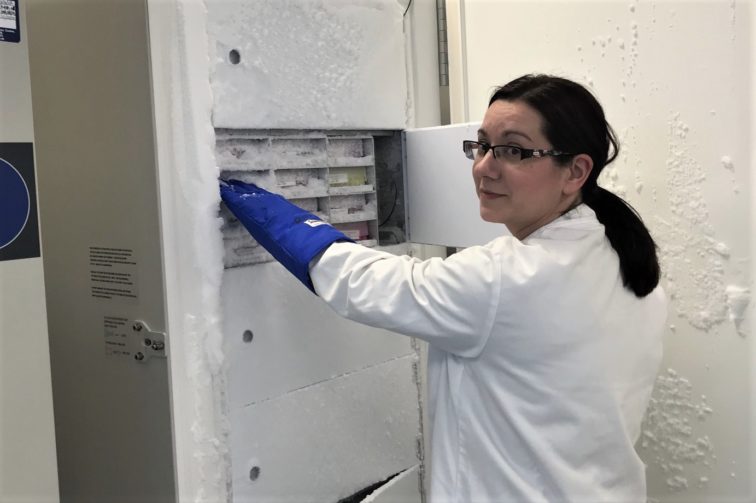 Examples of projects the Colebrook Laboratory has supported
BioAID
BioAID is an NIHR Imperial BRC-supported collaborative project that aims to collect biological samples, pathogens and clinical information from 10,000 adult patient episodes of presentation to hospital with a suspected infectious disease.
Outpatient parenteral antimicrobial therapy (OPAT) drug therapy monitoring
Service evaluation to describe the PK-PD target attainment of commonly used antimicrobial agents in OPAT patients with a focus on targets for both therapeutic success and prevention of the emergence of antimicrobial resistance during therapy.
COVID-19
As part of the pandemic response the team at the London Biofoundry used the Colebrook Laboratory to validate a new SARS CoV-2 assay. This assay has now received UKAS accreditation and is the main workflow for COVID-19 testing within Imperial College Healthcare Trust.
The Colebrook Laboratory is also one of the focal points at Imperial for the collection and analysis of samples from patients with bacterial infections and COVID-19. Further information about the NIHR Imperial BRC COVID-19 virtual theme can be found here.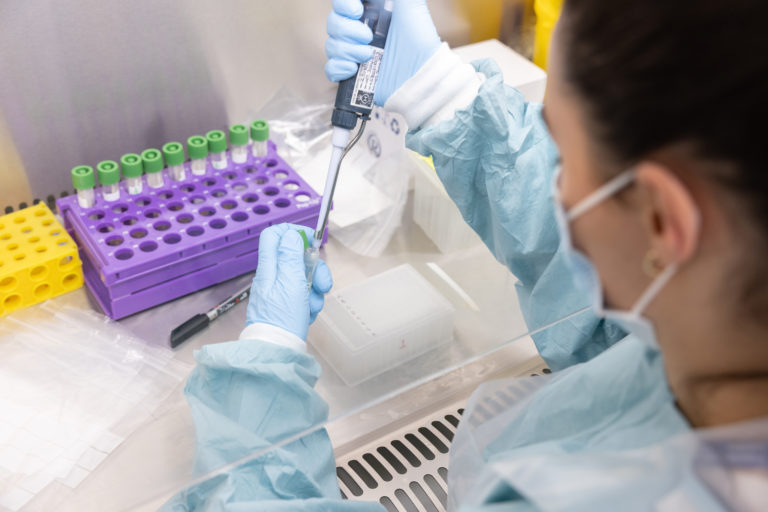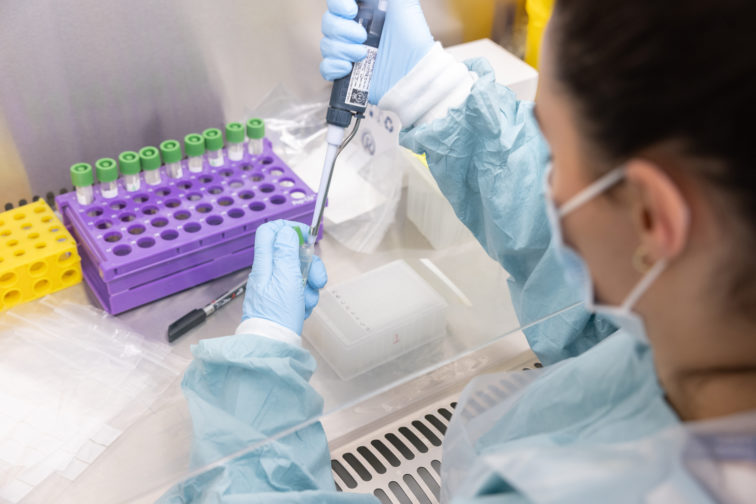 Please click the links to to find out more about the research groups using the Colebrook Laboratory
BioAID – Professor Shiranee Sriskandan
London Biofoundry – Professor Paul Freemont