Partnership ITMAT project leads to Royal College of Surgeons Fellowship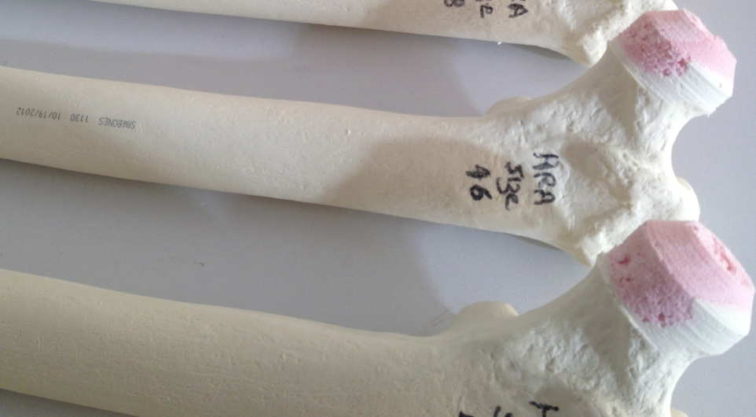 In June 2016, Oliver Boughton, a Clinical Research Fellow and Specialist Registrar in Trauma and Orthopaedic Surgery, was awarded a 2-year fellowship from the Royal College of Surgeons. Mr Boughton works in the Musculoskeletal (MSk) Laboratory, in the Department of Surgery & Cancer at Imperial College, with Professor Justin Cobb.
In 2015, the team was awarded £49,279 for a 9 month preliminary project, through the first call of the new NIHR Imperial BRC Institute of Translational Medicine & Therapeutics (ITMAT). This project aimed to investigate microindentation – a mechanical engineering test – can be used as a technique to help surgeons match the quality of bone implants, for example, following hip replacement surgery. Matching implants with the patients' own bone 'quality' can help to avoid fractures after surgery. Bone samples were obtained following ethical approval from the Imperial Tissue Bank, a BRC-supported core facility.
Mr Boughton has now been awarded just over £100,000 from the Royal College of Surgeons to continue this project and his doctoral research studies.