AwardTraining NIHR Career Development Fellowship award for Imperial BRC investigator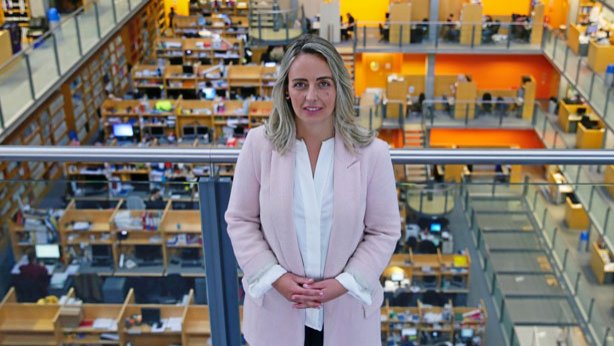 Dr Isabel Garcia Perez was recently recognised for her achievements in precision and systems medicine with a prestigious NIHR Career Development Fellowship. Isabel has a particular interest in developing analytical tools to improve nutritional management at the individual and population level, and aims to understand the mechanistic interactions between food composition, metabolic processes and gut microbiota.
Diet is implicated in many non-communicable diseases, such as diabetes, coronary heart disease and cancer. Dr Garcia Perez applies metabolic phenotyping to enhance dietary assessment, which currently remains a major limitation in clinical nutrition and nutritional epidemiological research. She bridged analytical chemistry techniques and clinical nutrition as part of her NIHR Postdoctoral Fellowship, which resulted in new tools for accurate monitoring of dietary intake based on urine composition in a population framework and for characterising individuals' responses to diet (published in Lancet Diabetes Endocrinology, 2017). Dr Garcia Perez also secured the Tom West Analytical Fellowship (Royal Society of Chemistry, 2015) to develop direct metabolic profiling methods for characterising dietary components from whole-meal samples, thereby improving understanding of interactions between diet composition and human metabolism.
Her career progression was supported by two consecutive Wellcome Trust Value In People (VIP) awards, which recognise researchers of high potential and promise. With project funding and support from the NIHR Imperial BRC, Dr Garcia Perez applied her method development skills to determine the intestinal metabolites that stimulate gut hormone release and suppress appetite (with Professors Gary Frost and Kevin Murphy). She was also successful in obtaining an ITMAT Developing Capacity award (2017), to investigate the role of the microbiome in the dynamic responses to diet.
Dr Garcia Perez recognised the support of the NIHR Imperial BRC: "The [NIHR Imperial] BRC funding was instrumental in allowing me to secure the NIHR Career Development Fellowship to apply my recently developed strategies to enhance the nutritional management of cardiovascular disease risk." Her work currently spans three NIHR Imperial BRC Themes: Molecular Phenomics, Metabolic Medicine & Endocrinology, and Gut Health. In September 2017 she became a Lecturer in precision and systems medicine within the Imperial College Department of Surgery & Cancer.