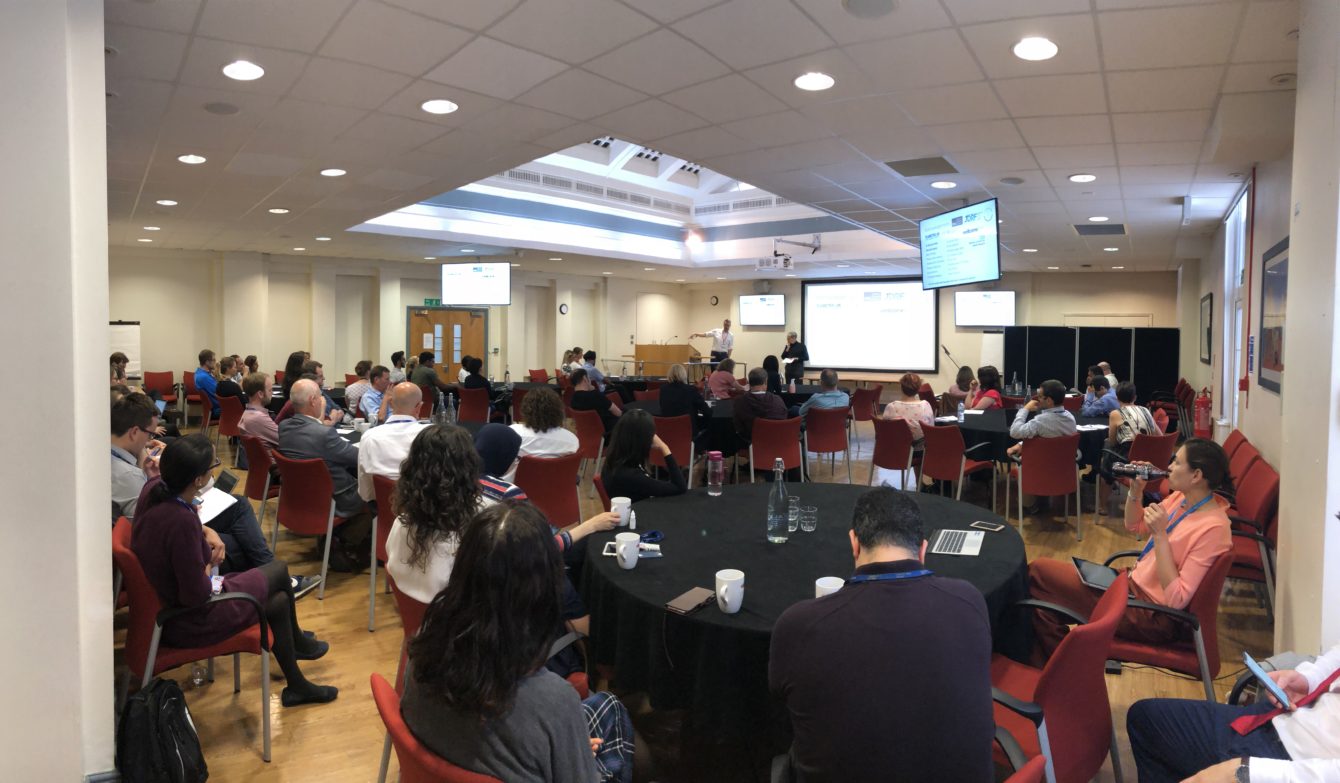 On 11th July 2018, the NIHR Imperial BRC Metabolic Medicine & Endocrinology Theme (led by Professor Sir Steve Bloom) organised a seminar with the purpose of showcasing the exciting research being funded and the progress of BRC-funded projects. Over 60 researchers from Imperial College London and Imperial College Healthcare NHS Trust attended this showcase event in the W12 Conference Centre at Hammersmith Hospital.
Professor Bloom chaired the event and investigators from the Theme presented a brief overview of their projects demonstrating the wide variety of research the BRC is contributing towards within this field. This included:
Professor Nick Oliver discussing his work on applying technologies to diabetes management;
Professor Waljit Dhillo highlighting new potential therapies based on the links between metabolism and reproduction;
Professor Tricia Tan describing gut hormone treatments for obesity and new disease areas;
Professor Gary Frost presenting about food structure and understanding digestion.
There were also presentations by Imperial BRC-supported facilities to highlight the additional support, resources and infrastructure the BRC provides in facilitating investigators to maximise research opportunities. Dr Paolo Piazza from the NIHR Imperial BRC Genomics Facility showcased the facility, sequencing capacity and the benefits of working with them. Maria Piggin and Will Kendall from the Patient Experience Research Centre (PERC) discussed the importance of Patient and Public Involvement, Engagement, and Participation, and also detailed four specific initiatives currently in progress at the PERC.
After the presentations, there was a lunch and networking opportunity where attendees were encouraged to discuss their research and interests with the Theme PIs with the aim of developing innovative new research collaborations and partnerships.