Diagnostic Update to kidney biopsy classification system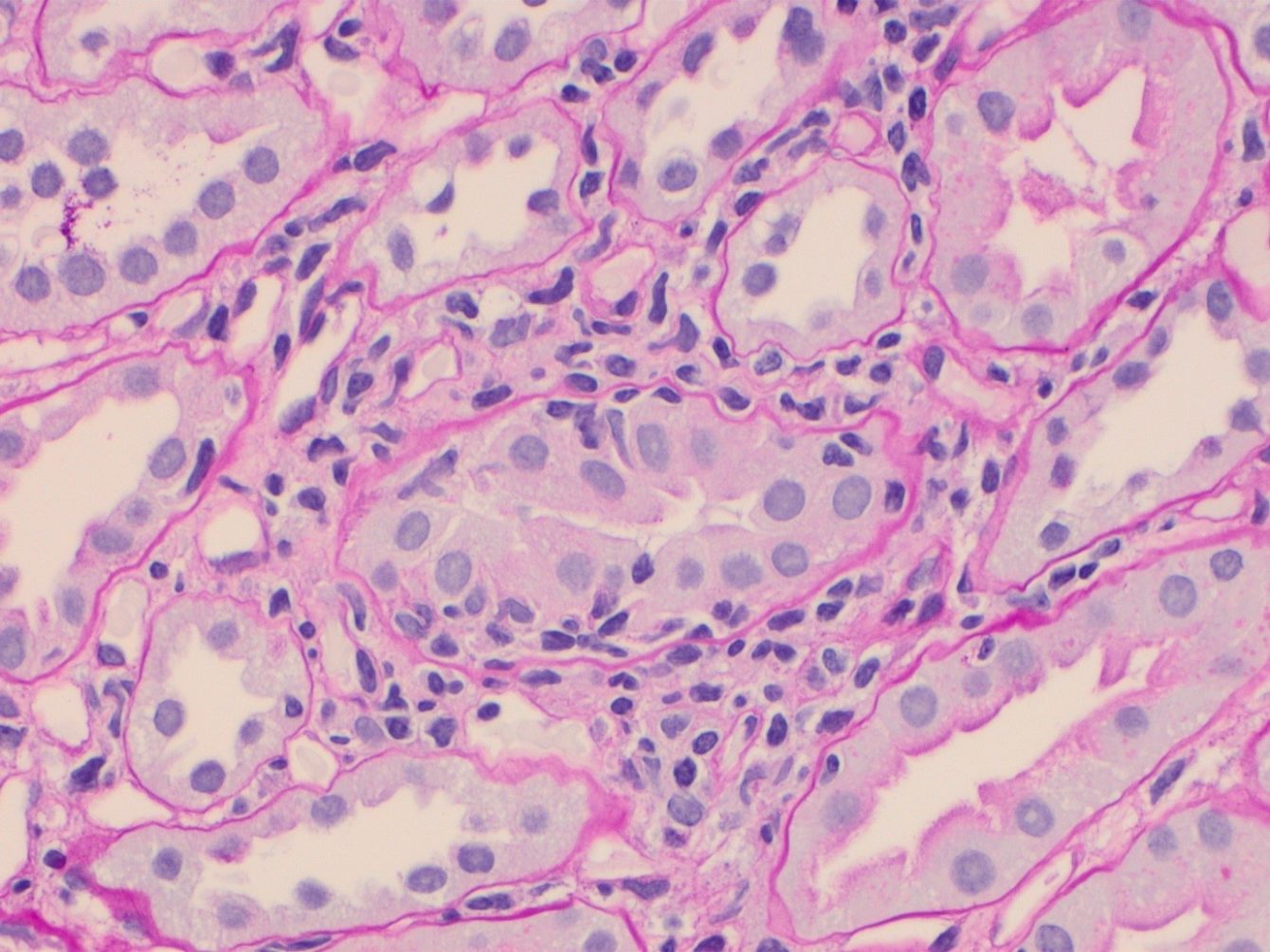 For people with kidney failure, a transplant is the best chance of leading a nearly normal life without a continuing need for dialysis to remove waste products from their blood. However, patients who receive a transplant are required to take life-long immunosuppressant drugs to prevent rejection of the new kidney.  Despite this medication, around 20% of transplants are rejected as the body's immune system does not recognise the new kidney.
If it is suspected that a transplanted kidney is being rejected, a biopsy will be performed and assessed for signs of rejection by pathologists using the Banff Classification of Renal Allograft Pathology, an international consensus classification in use since 1991. Since conception, this classification has undergone review every two years resulting in multiple iterations leading to multiple sources of information, different interpretations of rules, and therefore variations in biopsy reporting. This lack of consistency in biopsy reporting stands in the way of research aiming to clarify transplant pathophysiology, a key focus of the Immunology Theme of the NIHR Imperial BRC.
To address this problem, a Working Group for Rules and Dissemination of the Banff Classification was created, with the aim of collating up-to-date content, on a website hosted by the Banff Foundation for Allograft Pathology.
Imperial Clinical Senior Lecturer Dr Candice Roufosse and collaborator Dr Jan Becker from the University of Koln, Germany, led the Working Group and said 'the first step was to collate content, which was published in September on-line in the journal Transplantation. While we wait for the website to be created, this publication will serve as a desktop reference to the Banff classification for pathologists, nephrologists, transplant surgeons and transplant scientists worldwide'.
The next step for the group will be to create online content with image banks and a training module with the aim of improving consistency in the interpretation of biopsy features for both clinical decisions and research.