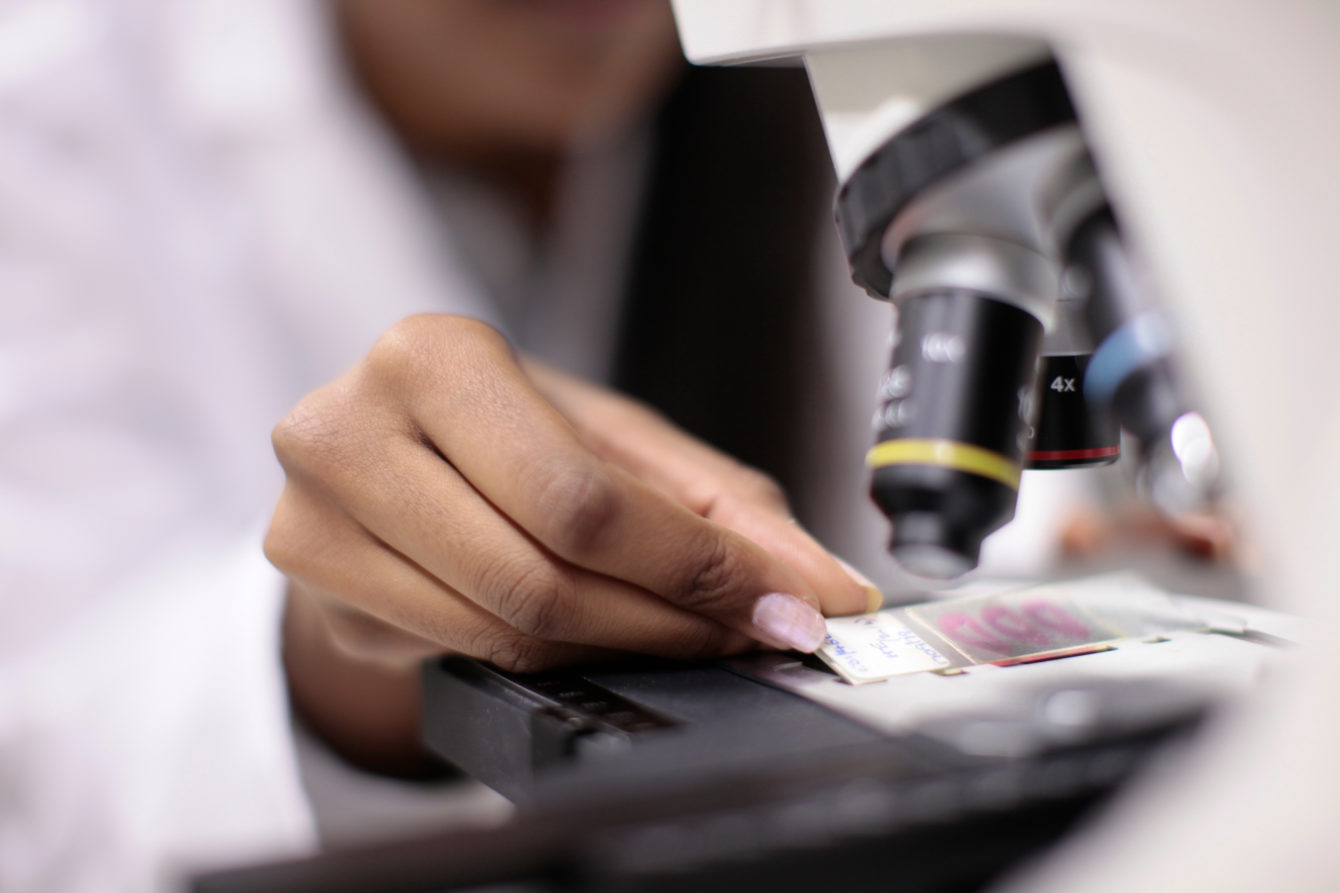 Three Imperial research projects have received £2.4 million of national funding to help fight the coronavirus pandemic.
In the second round of funding announced by the UK Medical Research Council today, work will begin at the College to develop a potential 'spit test' to detect the novel coronavirus from patient's saliva, as well as project to look at the impact of COVID-19 on pregnant women, as well as further work to develop a vaccine against the disease.
A total of 21 projects were announced in the latest batch of UKRI funding, sharing an estimated receive £14.1 million as part of the £24.6 million rapid research response funded by UK Research and Innovation (UKRI), and by the Department of Health and Social Care through the National Institute for Health Research (NIHR).
COVID-19 antibody 'spit test'
In the first of the Imperial projects, Professor Richard Tedder from the Department of Infectious Disease will lead a project to develop a simple test which could be used to diagnose people who have had COVID-19.
Using the same techniques as previously applied to Zika and Ebola, the team will use the £0.4 million in funding to develop a test suitable for non-invasive sampling and validate it in studies. Using a swab sample of fluid from the mouth, they will be able to detect antibodies (IgG and IgM) that indicate a person has been infected with SARS-CoV-2. The tests could be available within six months.
Pregnancy outcomes
In the second project, NIHR Imperial BRC researchers Professor Christoph Lees and Dr Ed Mullins from the Department of Metabolism, Digestion and Reproduction, will use £0.3 million to better understand how COVID-19 affects pregnancy and child health.
Working with colleagues at Cardiff University and the International Society of Ultrasound in Obstetrics and Gynecology (ISUOG), they will aim address key research questions around the impact of the virus in early pregnancy, fetal growth, prematurity and virus transmission to the baby.
One of the funded projects will aim to answer key questions around the impact of COVID-19 on pregnancy outcomes. The researchers will construct a registry of women with suspected and confirmed COVID-19 from early pregnancy to after delivery of the baby. Healthcare professionals from the UK and across many international centres will contribute data via a web portal.
Read the full story by Ryan O'Hare here, including statements from researchers.
© Imperial College London