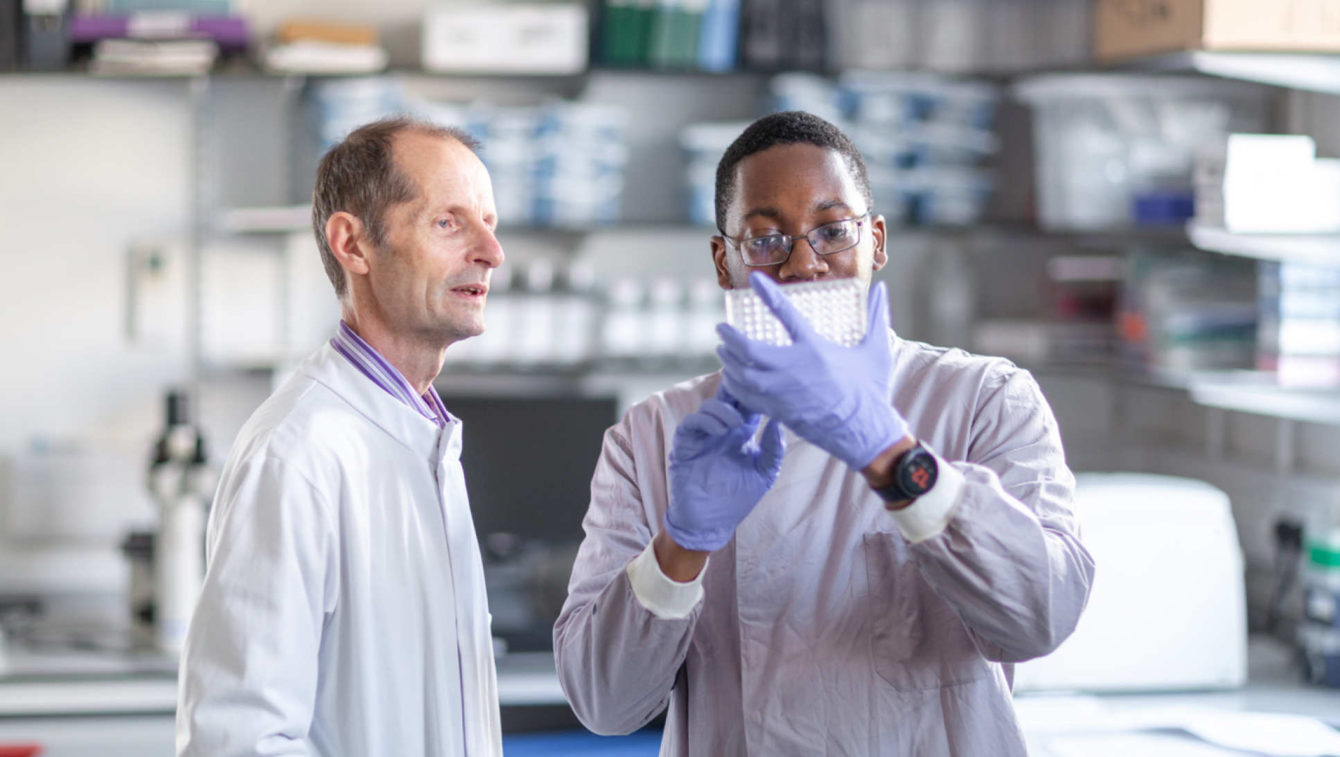 The UK government will provide £22.5 million to fast-track Imperial's development of a coronavirus vaccine. The work, led by Professor Robin Shattock in the Department of Infectious Disease, was one of two coronavirus vaccines to receive new financial support, with Oxford University receiving an additional £20 million.
The Health Secretary Matt Hancock MP announced the funding during the government's daily coronavirus briefing. He said: "The UK is at the forefront of the global effort…and for all of the efforts around the world, two of the leading vaccine developments are taking place here at home, at Oxford and Imperial."
Professor Shattock's team has been testing an RNA vaccine candidate since early February, and received support from NIHR Imperial BRC COVID-19 Theme. When injected, the self-amplifying RNA vaccine will deliver genetic instructions to muscle cells to make the 'spike' protein on the surface of the coronavirus. This should provoke an immune response and create immunity to COVID-19.
Early findings have shown that animals given the vaccine are able to produce neutralizing antibodies against the novel coronavirus SARS-CoV-2. The team is currently developing the vaccine further and will test whether it can produce the same response in humans, which could ultimately protect against COVID-19.
The Health Secretary announced that the latest funding will "support Phase II clinical trials which are going to assess a sample of several thousand, and for them to begin the work subsequently on a very large phase III trial."
For the full article, please refer to this story by Andrew Scheuber and Ryan O'Hare.
© Imperial College London