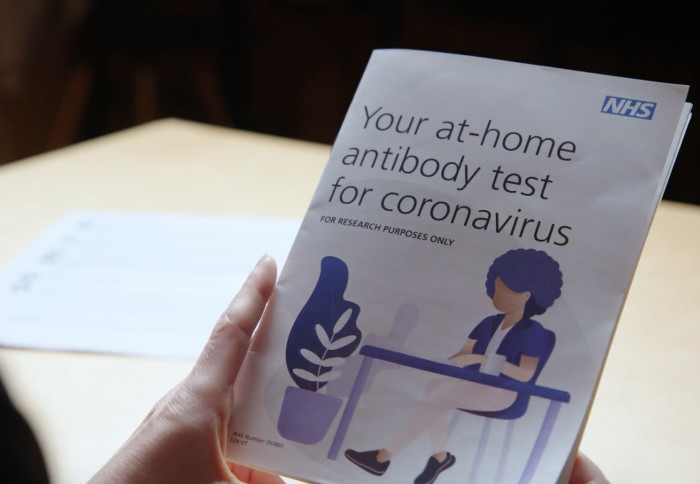 More than 100,000 people across England have tested themselves for SARS-CoV-2 antibodies at home as part of a major research programme.
Led by Imperial College London, the REACT (REal Time Assessment of Community Transmission) study is using antibody finger-prick tests to track past infections and monitor the progress of the pandemic. It's the first nation-wide antibody surveillance study to be rolled out across England using self-testing at home.
The findings, available in a non-peer-reviewed report submitted to medRxiv, show that slightly under 6% of the population had antibodies to the virus and had likely previously had COVID-19 by the end of June, an estimated 3.4 million people. London had the highest numbers at over twice the national average (13%), while the South West had the lowest (3%).
Key workers in care homes and health care were among those most likely to have already been infected with the coronavirus. And Black, Asian and minority ethnic (BAME) individuals were between two and three times as likely to have had COVID-19 compared to white people.
Understanding trends in past cases, and how these vary by geography and demographics, will help guide local public health responses, identify groups who may be at increased risk and inform actions to control the disease.
Professor Graham Cooke, NIHR Research Professor of Infectious Diseases and research lead at Imperial, said: "There are still many unknowns with this new virus, including the extent to which the presence of antibodies offers protection against future infections. Using the finger-prick tests suitable for large scale home testing has given us clearest insight yet into the spread of the virus in the country and who has been at greatest risk. These data will have important implications for decisions around ongoing control measures in England."
REACT has been commissioned by the Department of Health and Social Care, and is being carried out in partnership with Imperial College London, Imperial College Healthcare NHS Trust and Ipsos MORI.
This study is supported by NIHR Imperial BRC.
Click here, for the full story by Justine Alford published on Imperial News.