DiagnosticPrevention Research shows damage to the heart in some Covid-19 patients discharged from hospital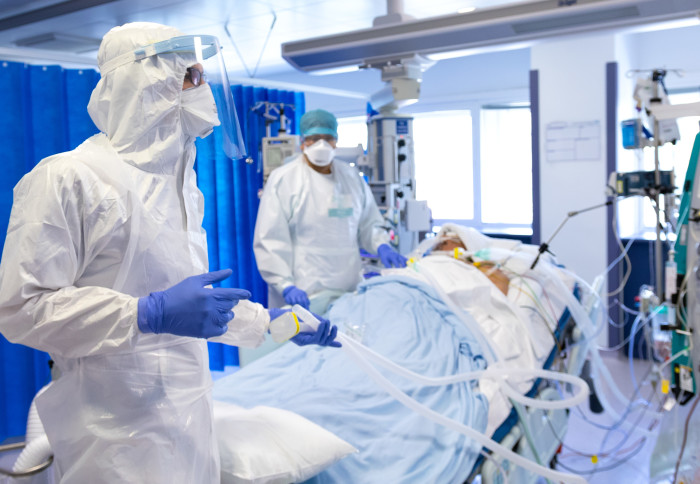 A new study co-led by a consultant cardiologist from Imperial College Healthcare has shown that some patients who have been discharged from hospital following severe Covid-19 illness have evidence of damage to their heart on scans.
The researchers studied 148 patients from six hospitals, including patients from Imperial College Healthcare, who had been hospitalised with severe Covid-19 and who showed raised levels of a protein called troponin in blood tests. Troponin is released into the blood when the heart is injured and can indicate possible damage. The patients studied had been very unwell, with one in three also having been on a ventilator in intensive care.
They found that around half of these patients had evidence of damage to the heart on magnetic resonance imaging (MRI) scans performed, on average, around ten weeks after discharge, according to the new findings, which have been published in the European Heart Journal. Damage included inflammation of the heart muscle, scarring or death of heart tissue, restricted blood supply to the heart and combinations of all three.
Some patients who are hospitalised with Covid-19 have raised troponin levels during the most critical phase of their illness, which is when the body mounts an exaggerated immune response to the infection. Raised levels can occur when an artery becomes blocked or there is inflammation of the heart, but it can be challenging for clinicians to identify the extent or cause of the damage without imaging. The results also show that, despite being very unwell and having raised troponin levels, around half of the patients studied had no evidence on their scan of damage to their heart.
Covid-19 patients who had abnormal troponin levels had MRI scans of the heart after discharge as part of their normal care and these were compared with those from a control group of patients who had not had Covid-19, as well as with 40 healthy volunteers. The study found that around half of patients had evidence of injury, but also that different patterns occurred, suggesting that the heart may be at risk of different types of injury. The researchers also noted that in some cases MRI scans may be showing evidence of existing damage due to the patients' underlying conditions.
Dr. Graham Cole, consultant cardiologist at Imperial College Healthcare, led the study with Professor Marianna Fontana, professor of cardiology at University College London. Dr Cole said: "Raised troponin levels are associated with worse outcomes in Covid-19 patients and it is important to understand more about the extent and potential causes of heart damage.
"MRI scans help identify different patterns of injury, which may enable us to make more accurate diagnoses, assess prognosis, and potentially target treatments more effectively.  One important finding is that even in this group who had been very ill, around half of patients had no significant abnormalities, and of those that did have abnormalities, it rarely significantly affected heart function. There continue to be concerns that, in the most severe cases, this kind of injury may increase the risk of heart failure in the future, but more work is needed to investigate this further. Our study has also not looked at whether heart injury occurs in those with less severe Covid-19 who did not need admitting to hospital."
The researchers hope that the findings will provide insight into new ways of preventing injury to the heart in the first place, such as early treatment for blood clots, but also for identifying patients who would benefit from treatments to protect their heart function in the future.
The research has had support from the British Heart Foundation, the UK's National Institute for Health Research (NIHR) and the Imperial BRC