Uncategorised International Women's Day 2023: NIHR Imperial BRC's research contribution towards women's health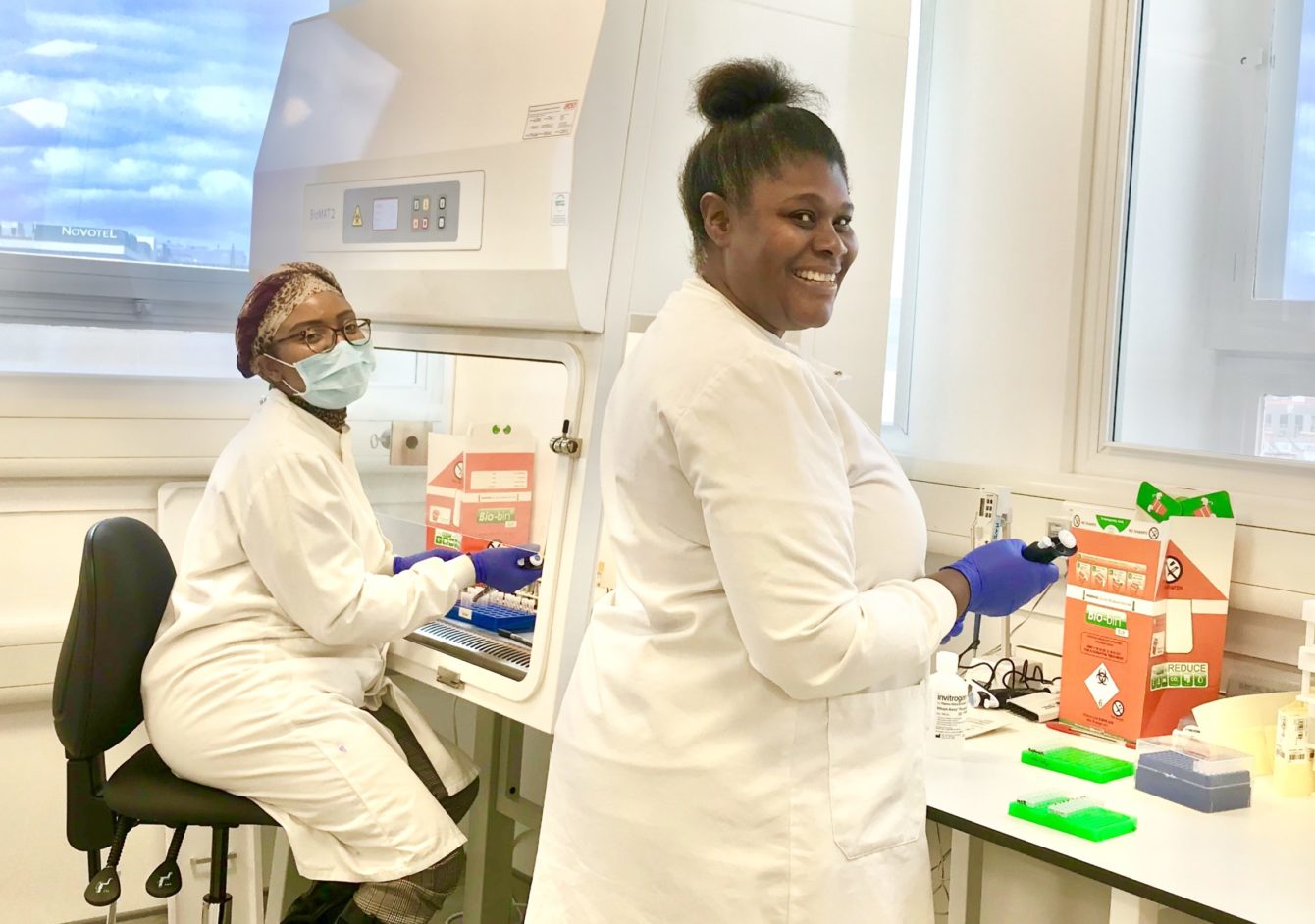 This International Women's Day, we draw our attention to research on women's health and overall quality of life by highlighting some of the innovative and timely studies that will be funded by our £95 million NIHR Imperial BRC 22-27 award.
Pregnancy and Prematurity, one of the new Themes of Imperial BRC aims to use the power of research across Imperial College Healthcare NHS Trust, Imperial College and Chelsea and Westminster Hospital NHS Foundation Trust to find ways to prevent or delay preterm birth and improve the life-long health of babies born preterm as well as save the lives of the mothers and minimise existing inequalities. This is based on the hypothesis that improved early diagnosis, disease stratification and interventions using real-world data could offer diverse routes to improve outcomes. Moreover, reducing preterm birth, improving mother-baby outcomes, developing diagnostics and therapeutics, and attracting industry investment are also the focuses of the UK Government.
Through research, the Metabolic & Endocrine theme has come up with a solution to block the overactivity of a small part of the brain that controls body temperature and relieves Menopausal hot flashes by 73%, improving sleep and the overall quality of life. These improvements occurred within three days of treatment and lasted throughout the four-week trial period. This theme has also identified another important aspect of women's health- obesity impacting fertility. To mitigate this, they have designed a clinical study to evaluate multimodal interventions to optimise fertility and pregnancy, and to address the mental health issues that arise in women undergoing weight loss and fertility treatment.
BRC Surgery & Cancer Theme aims to improve women's lives through convergence science, data-driven approach and patient-focussed research, with an emphasis on the commonest cancers in North-West London, e.g., breast cancer. Another study within this theme plans to recruit 5000 women nationally to analyse their purchasing patterns to predict the likelihood of ovarian cancer. A preliminary study has received wider coverage from BBC and The Guardian.
Molecular Phenotyping Theme is also pursuing a technology-driven longitudinal study to measure the biochemistry of pregnant women known to be at risk of preterm birth. This work will improve the care pathway of affected patients and point-of-care testing, as well as improve women's health outside of pregnancy.
Our Biomedical Engineering Theme is working to repurpose lateral flow-based technology to address the unmet clinical need for early ovarian cancer diagnosis in a rapid, ultrasensitive and accurate diagnostic device with no need for additional equipment.
Besides the BRC themes working on various aspects of women's health research, Clinical Academic Training Office (CATO) encourages women's participation in medical science and aims to fund research technicians to enable researchers to continue their parental leave.
At BRC Imperial, we work together across themes within the organisation and across the country with other partners to address and alleviate health complications of women.  We are also dedicated to our EDI commitment and aim to promote equal gender representation in the Theme leadership roles as well as the Executive Committee memberships.